Welcome!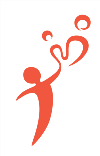 The Meadan Family Lab is a collaborative group of faculty, students, and professionals that are addressing the needs of children with significant developmental and/or communication delays and the individuals that support them in their natural environment (caregivers, practitioners, etc.).
The purpose of this site is to provide information about the current projects of the Meadan Family Lab. These include:
We invite you to explore the site and contact us if you would like more information.